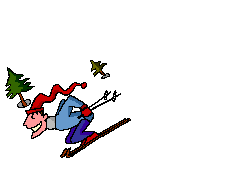 So many mountains, so little time!
PO Box 3411, Fredericksburg, VA 22402
PRESIDENT'S MESSAGE


May 2023
I am so grateful to have the opportunity to serve Fredericksburg's ski and snowboard club. We are fortunate to have an incredible board of officers this year, totally committed to creating a club that will offer quality winter adventures, as well as non-winter activities. Our goal for this year is to increase our membership, and offer exciting opportunities for individuals and families to get outside and enjoy the outdoors. Be on the lookout for a new and improved website, a facebook page, and an increased offering of local ski trips and activities. We will be seeking volunteers to lead interest groups, so if you have a particular interest such as hiking or biking, I invite you to contact us to begin to plan. I am looking forward to an amazing year!!
Jen Morse, President