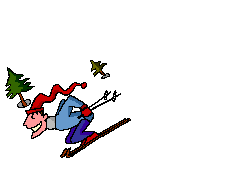 So many mountains, so little time!
PO Box 3411, Fredericksburg, VA 22402
Well, another summer has pretty much come and gone, with the COVID-19 pandemic still raging on, despite the presence of a vaccination. Just learned that the Marine Corp Marathon has been cancelled! Even though, still got to enjoy a nice summer. Saw plenty of baseball games over at the new FredNats park. That really is a nice facility and I encourage anybody that is interested in baseball to at least check out a game or two. I was able to even just see the Beach Boys there this past weekend. It was a really good show, and only the second live music show I was able to attend since the COVID pandemic started (the other was seeing the Wavos over at Strangeways Brewery - an 80's new age/rock band). I also was able to at least get to run in a couple of races, including a triathlon. The first triathlon I've done in over a year.
​
Anyway, the club is still going to attempt to chug on with a couple of ski trips this winter. The first is a trip to Jackson Hole. From what I understand, there are only 2 slots left on that trip! I've skied Jackson Hole before with the club a few years ago and it is pretty much my favorite ski area, so I am definitely looking forward to this. Just hope the conditions will be really good and that COVID does not go and screw everything up. Will be my first "real" trip since getting back from Japan. I did have to go to Yuma, Arizona this past spring, but that was a business trip. That was the first time I've flown anywhere since the COVID pandemic started.
​
The second trip is to Solden, Austria in the Tyrol area. Really looks nice, but I can only really do one trip simply due to work and time. Someday, I'd love to go skiing in Austria myself. However, with that being said, seems we got a decent turnout for this trip. The last I heard, there were only 6 slots open on this trip. Still, I hope this trip can occur the way it is planned and those on board have an excellent time. I would encourage anybody that is still interested to check it out.
​
On October 20th, we are going to attempt our first live, in-person, meeting in nearly a year and a half. This time, we will try it over at Sam's Pizza and Subs over on Lafayette Boulevard. They have a private meeting room and is offering a fixed-price $15 dinner, including a drink and anything off the menu up to that $15 price. We shall see how this goes, but I am looking forward to seeing people again. This will be a good time to get your membership renewal in as well (I have to remember myself, as well as pay the next part of the Jackson Hole trip). By the time this meeting will take place, I would have just gotten back from Massanutten for my annual ski patrol re-certification (this will be my 22nd season on the ski patrol there!), so I will know what is at least happening there on the local skiing scene with regards to COVID and such. I will certainly fill anybody in that is interested.
​
Your President
Steven Konopa