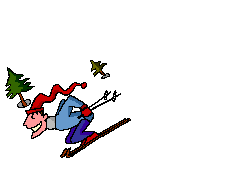 So many mountains, so little time!
PO Box 3411, Fredericksburg, VA 22402
UPCOMING EVENTS

Ski Club Meeting
IN-PERSON!
Wednesday, October 20th, 2021

The club is having our first in-person meeting, since the pandemic hit, at Sam's Pizza & Subs at 3996 Lafayette Blvd starting at 6:30pm on Wednesday, October 20th. We're using their private party room for this meeting. To have the use of the party room, we've agreed that anyone wanting to eat will order a fixed-price dinner for $15, plus tax and tip. This price includes a soft drink (beer/wine available at extra cost) and anything from the menu up to $15. Anyone not eating can order drinks at regular prices. More information to follow in the October newsletter.