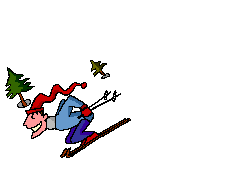 So many mountains, so little time!
PO Box 3411, Fredericksburg, VA 22402
The Fredericksburg Ski Club's 2024 ski trips are being setup. To learn more about a trip, click on the links below to view the trip flyers. Then contact the trip leader for more information.
​
Jan 5 – 7, Canaan Valley WV (no flyer yet)
Contact Jen Morse for information 734-276-5303/jenmorse8@hotmail.com
​
Feb 3 – 10, Lake Tahoe, CA/NV
For details, please visit the Lake Tahoe Information page
Mar 3 – 8, Sunday River, ME, see the trip flyer
Mar 15 – 23, Kitzbuhel, Austria With the Richmond Ski Club
For details, please visit the Kitzbuhel Information page
Dates TBD, Night Skiing at Massanutten (no flyer yet)
Watch our website or contact Jen Morse (734-276-5303/jenmorse8@hotmail.com)
​
As a member of the Blue Ridge Ski Council, FSC members are entitled to participate in trips offered by other BRSC clubs which have been sanctioned by the Council, at the same price that their members pay and without joining the host club. The FSC is not a party to any financial transaction between its members and the affiliated clubs. The prepayment and cancellation policies of each host club will vary.