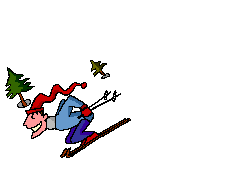 So many mountains, so little time!
PO Box 3411, Fredericksburg, VA 22402
CHEER-E-LIFT ONLINE NEWSLETTER



October Membership Meeting In-Person




October 20th @6:30pm
​
The club is having our first in-person meeting, since the pandemic hit, at Sam's Pizza & Subs at 3996 Lafayette Blvd starting at 6:30pm on Wednesday, October 20th. We're using their private party room for this meeting. To have the use of the party room, we've agreed that anyone wanting to eat will order a fixed-price dinner for $15, plus tax and tip. This price includes a soft drink (beer/wine available at extra cost) and anything from the menu up to $15. Anyone not eating can order drinks at regular prices.
​
Ski Trips
​
There are only 2 spaces left on our trip to Jackson Hole, Wyoming and 6 for Solden, Austria. Anyone interested in either of these should contact the trip leaders ASAP!
​
Looking for a lower-cost trip with no air travel? Checkout the BRSC's Winterfest to Jay Peak, Vermont. See the information on our FSC Trips page, then contact one of the participating BRSC clubs.
​
President's Message
​
"Well, another summer has pretty much come and gone, with the COVID-19 pandemic still raging on, despite the ..." Be sure to read President Steve's remarks on the President's Message page.
​
Membership Renewals Due
​
Our current membership year expires on October 31st. Thanks to the many of you who have already renewed. If you haven't done that yet, just download our Membership Application from the FSC Applications page and return it with your dues to the address on the form. OR, just bring it to the October meeting on the 20th and give it to our treasurer Wally Morton in person.
​
​