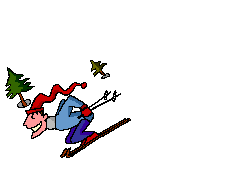 So many mountains, so little time!
PO Box 3411, Fredericksburg, VA 22402
Officers for 2023-24 Ski Season




President: Jennifer Morse
Vice President: Scott Arnold
Secretary Mike Redding
Treasurer: Wally Morton
Director: Dave Callahan
Director: Bob Schwab
Director: Jen Heath
Director: Steve Kanopa
Membership Eligibility: Fredericksburg Ski Club membership is open to adult individuals and families who look forward each year to the coming of Winter.

Association: As a member of the Blue Ridge Ski Council, the Fredericksburg Ski Club is associated with many other ski clubs, from Virginia Beach to the Shenandoah Valley, from Richmond to Baltimore and beyond. These clubs represent a combined membership of close to 10,000 skiers. In addition, the BRSC is a member of the National Ski Council Federation.

What We Do: As one might expect, the Fredericksburg Ski Club offers several ski trips each winter to our members. As a BRSC club, our members may also take advantage of BRSC sanctioned trips being offered by other BRSC clubs. In addition, we also have non-skiing activities during those warm spells we must endure between March and December. To keep our members informed, an email newsletter is published and meetings held on a (more or less) monthly basis. Non-members are always welcome at our meetings, so drop in and checkout what we have to offer.